The Taste of Jensen, a Jensen Beach holiday tradition, will be held outdoors, Tuesday, December 8, 2020, in downtown Jensen Beach. Due to the COVID-19 impact, the Taste of Jensen event will be adopting best practices to encourage a healthy and safe experience for all. Taste patrons will get the opportunity to taste and sample food and beverages from the finest eateries in Jensen Beach and be entertained with live holiday music.
The event will again feature the lighting of the community's 26' tall Christmas Tree that will sparkle in downtown Jensen Beach throughout the holiday season. During the event, the Town of Ocean Breeze will parade dozens of decorated golf carts through downtown Jensen Beach.
Each year participating restaurants compete for awards including People's Choice, Best Presentation, Best Appetizer, Best Featured Entrée, Best Dessert, and Best Beverage.
Tickets are $35 per person and advance reservations are available here online, and can also be made at the Jensen Beach Chamber of Commerce, Seacoast Bank (Jensen Beach Blvd. location), and Jan's Place Restaurant. Event arrival times for guests will be staggered every 30 minutes beginning at 5:30pm through 7:30pm. The event concludes at 8pm.
The Taste of Jensen is an outdoor event and will implement appropriate policies in accordance with government COVID-19 recommended guidance to keep attendees and participants safe and healthy. Attendance to the event can be made by reservation. Each reservation will be assigned a specific arrival time. Upon arrival to the event all reservations will be confirmed, and a temperature check will be taken.
Introducing Our New Members – Please do business with and refer Chamber members.
ICE CREAM, ITALIAN ICE, CUSTARD
The Scoop Ice Cream
1848 NE Jensen Beach Blvd.
Jensen Beach, FL 34957
Ocean Breeze Plaza
(772) 934-6234
thescoopjensenbeach@gmail.com
Kate Pope, Owner
EVENTS & PARTY PLANNING (BEACH), SURF LESSONS & CLINICS
The Cowabunga Company
TheCowabungaCompany.com
Jensen Beach, FL 33957
Hutchinson Island
(772) 334-7873
CowabungaCoFl@gmail.com
Melissa Jenkins, Owner
INSURANCE AGENCY
The Ingraham Group
953 NE Jensen Beach Blvd
Jensen Beach, FL 34957
Pineapple Place
(772) 303-3013
Eric Ingraham, Insurance Agent
ARCHITECHT
Harvard Jolly Inc.
2047 Vista Pkwy Ste. 100
West Palm Beach, FL 33411
(561) 478-4457
www.harvardjolly.com
Gina Tercilla, VP Marketer
HAIR SALONS AND BEAUTY SERVICES
GT Lash And Brows
3290 NE Indian River Dr.
Jensen Beach, FL 34957
Downtown Jensen Beach
(772) 643-3988
www.gtlashandbrows.com
Gia Tran, Owner
SUMMER CAMP (SURF & WATERSPORTS)
Cowabunga Surf & Watersport Camp
CowabungaSurfCamp.com
Jensen Beach, FL 33957
Hutchinson Island
(772) 334-7873
CowabungaCoFl@gmail.com
Melissa Jenkins, Owner
RESTAURANTS
Tropical Nektar Juice Company
1864 NE Jensen Beach Blvd.
Ocean Breeze, FL 34957
Ocean Breeze Plaza
(772) 919-5940
Rmoran0624@gmail.com
tropicalnektarjuicecompany.com
Sharon & Rich Moran, Owners
REAL ESTATE
Premier Brokers International
Jensen Beach, FL 34957
(561) 379-4744
Claudia Ford, Realtor
RESTAURANTS
Tide House Waterfront Restaurant
915 NW Flagler Ave
Stuart, FL 34994
Harborage Yacht Club & Marina
(772) 444-3166
www.tidehouse.com
Jon Sullivan, Vice President
VENDING SERVICES
Vending For Vets LLC
2970 SE San Jeronimo Rd
Port St Lucie FL 34957
(318) 349-7343
www.vendingforvets.com
Durrell Johnson, President
RESTAURANTS, PIZZA
Ian & Kye's Pizza
3310 NE Indian River Dr.
Jensen Beach, FL 34957
Downtown Jensen Beach
(772) 334-5074
Ian&Kyespizza@gmail.com
facebook.com/ianandkyespizza
Kye Maiolo, Owner
EVENTS & WEDDINGS
Rockin H Ranch
4181 SW Boatramp Ave.
Palm City, FL 34990
(772) 485-0089
david@rockinhranch.farm
www.rockinhranch.farm
David Gonzalez, Director
HOSPICE
Treasure Coast Hospice
1201 SE Indian St
Stuart, FL 34953
(772) 403-4500
www.TreasureHealth.org
Craig Perry, Community Outreach
HOME HEALTH CARE
Welcome Back Home Care
100 E Linton Blvd. 153-A
Delray Beach, FL 33483
(561) 279-6400
www.WelcomeBackHomeCare.com
Lee Berkowitz, Owner
PHARMACIES
Sewall's Point Pharmacy
3754 SE Ocean Blvd Ste B
Sewall's Point, FL 34996
Harbour Bay Plaza
(772) 600-8077
www.sp-rx.com
Cristal Totterman, Owner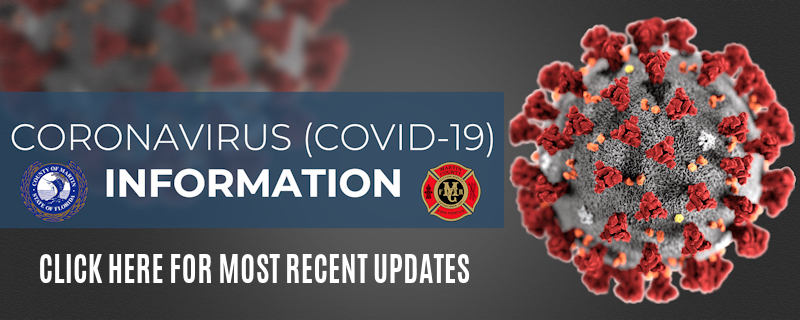 Martin County continues to monitor and respond to the rapidly evolving situation related to COVID-19 (Coronavirus). Protecting the health and safety of our employees, residents and visitors remains our primary concern and we continue to make decisions based on Centers for Disease Control and Prevention and Florida Department of Health recommendations, as well as direction from the state and federal level.
[/spb_row]