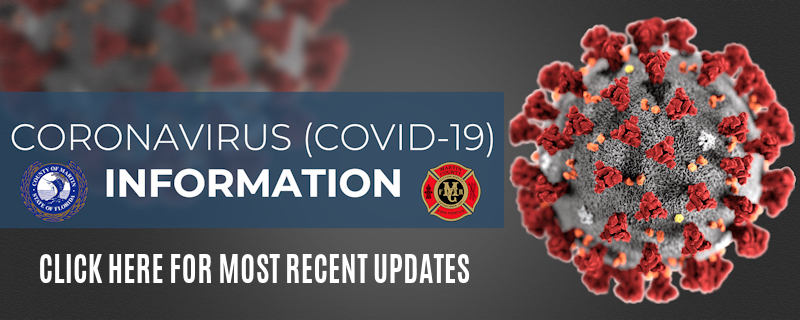 Martin County continues to monitor and respond to the rapidly evolving situation related to COVID-19 (Coronavirus). Protecting the health and safety of our employees, residents and visitors remains our primary concern and we continue to make decisions based on Centers for Disease Control and Prevention and Florida Department of Health recommendations, as well as direction from the state and federal level.
Introducing Our New Members – Please do business with and refer Chamber members.
PRESSURE WASHING, DECK & PATIO SEALING, GUTTER CLEANING
Northstar Pressure Washing, Inc.
(772) 444-3094
Shawna Hager, Administrative Executive
www.northstarpressurewashing.com
yourguide@northstarpressurewashing.com
BOAT CRUISES – Lunch / Dinner
Island Princess Cruises
555 NE Ocean Blvd
Stuart FL 34996
Hutchinson Island Marriott Marina
(772) 225-2100
Bob Gibbons, Business Development
www.islandprincesscruises.com
info@islandprincesscruises.com
HEALTH & WELLNESS
The Grow Room Yoga & Wellness
752 NE Jensen Beach Blvd
Jensen Beach, FL34957
(513) 543-4852
Amanda Laboissonniere, Co-Owner
thegrowroomyoga@gmail.com
www.thegrowroomyoga.com
AUTO PURCHASING
Wheels For The Heart Buy Center, LLC
3353 NW Main Ave.
Jensen Beach, FL 34957
(561) 445-7444
Steve Muschlitz, Manager
wheelsfromtheheart100@gmail.com
www.wheelsfortheheart.com
ASSOCIATIONS & ORGANIZATIONS
Wheels From The Heart
3353 NW Main Ave.
Jensen Beach, FL 34957
(561) 231-0108
Belle Forino, Executive Director
wheelsfromtheheart100@gmail.com
www.wheelsfromtheheart.org
HOME / COMMERCIAL INSPECTIONS
TCPalm Home Inspections
(772) 678-8133 / (772) 267-5138
Gary & Terry Mulka, Owners
www.tcpalmhomeinspections.com
STORAGE CENTER
Jensen Beach Storage
3250 NE Candice Ave
Jensen Beach, FL 34957
(772) 334-8047
Kevin rCummins, Manager
info@jensenbeachstorage.com
www.jensenbeachstorage.com
Business Plus Level Member
FINANCIAL ADVISORS / INVESTMENTS
Merrill Lynch/Monaghan & Tweeddale Group
2301 SE Monterey Road, Suite 1
Stuart, FL 34996
Monterey Commons
(772) 223-6779
Eric Monaghan & Rob Tweeddale, Financial Advisors
eric.monaghan@ML.com
www.fa.ml.com/monaghan-tweeddale
BUSINESS SALES
Murphy Business Sales
(772) 919-2554
Adrienne Schoenwalder, Associate
www.paullapidus-murphy.com
ENTERTAINMENT
Mr. Medina
(407) 558-6157
Anthony Medina, Owner
themrmedina@gmail.com
BOAT CRUISES
Tiki Taxi & Cruises
Stuart, FL 34994
(772) 521-0024
Rosemary Kuyrkendall, President/Owner
rosemary@tikitaxiandcruises.com
www.tikitaxiandcruises.com  
CLOTHING & ACCESSORIES
Cooper's Treasure Chest
3748 SE Ocean Blvd
Stuart, FL 34996
Harbour Bay Plaza
(772) 266-4413
Shelley Brittan, Owner/Operator
saltwateraddiction7@gmail.com
MORTGAGES
Element Funding
1959 NE Jensen Beach Blvd
Jensen Beach, FL 34957
(772) 370-1864
Welcome Home Realty International
Sam Beatty, Branch Manager
sbeatty@elementfunding.com
RESTAURANTS
The Pineapple
796 NE Dixie Hwy
Jensen Beach, FL 34957
(772) 232-6061
Kurt Anderson, Big Kahuna
www.thepineapplerio.com
UTILITY CARTS
Land Turtle USA
2336 SE Ocean Blvd #330
Stuart, FL 34996-3310
(772) 486-1616
John Cornwell, President
info@landturtleusa.com
www.landturtleusa.com
ASSOCIATIONS & ORGANIZATIONS
ReefHuggers.org
(573) 694-5751
Ben Faulconer, Owner/Operator
reefhuggers.org@gmail.com
www.reefhuggers.org
HEALTH / WELLNESS
Your CBD Store
1702 NW Federal Hwy
Stuart, FL 34994-9632
(772) 405-8116
Jennifer Shoup, Owner/Operator
stuart586@cbdrx4u.com
www.cbdrx4u.com     
RENTALS (EVENT)
Atlas Party Rental
7856 SW Jack James Dr
Stuart, FL 33426
(772) 208-8100
Ashley Kepchar, Creative Director
ashley@atlaseventrental.com
www.atlaseventrental.com
Recent Member Renewals – Thank you for your continued support and staying connected.
Luminary Circle Trustee
STS Aviation Group
Franco Construction, Inc.
Kyle G's Prime Seafood & Steaks
Business Premium Level Member
Ocean Breeze Resort
St. Lucie Medical Center
Florida Power & Light Company
Advantage Ford of Stuart
Hutchinson Island Marriott Beach Resort & Marina
Law Offices of Travis R. Walker, P.A.
Business Essentials Level Members
Mingace Custom Sound, Inc.
Dave's Plumbing, Inc.
Beach Front Mann Realty
Conchy Joe's Seafood Restaurant & Bar
A/C Doctors, Inc.
Jensen Beach Plumbing, Inc.
River Palm Cottages & Fish Camp
Jan's Place Restaurant
Surfside Grill & Pizzeria
HR Law, PA
Jensen Beach Dental
Massey Services, Inc.
Ecological Associates, Inc.
Home Depot
McDonalds
Networker Level Member
U.S. Sailing Center of Martin County
Fifth Third Bank Merchant Services
Regal Design
Olive Garden
Fredgie's World Famous Hot Dogs
AlexUSrealty.com LLC
Castaways Gastropub
Jewelry Design Studio
Crown Trophy
B & A Flea Market
AAA Mobile Key & Lock Shop
Martin County Supervisor of Elections
Janet C. Lagerstrom, P.A.
Pinelake Village
Senior Solutions of the Treasure Coast
Salt of the Earth Spa & Halotherapy
Jensen Beach Hometown Cleaners & Tailors
9Round
Tropaholic.com
Melody Fortier, The Keyes Company Realtors
Sunblock Window Tinting
Snook Nook Bait & Tackle
Sailfish Floors
Periwinkle Environmental Boat Rentals
Welcome Home Realty International
Affordable Staffing
Arium of Jensen Beach
PrimeLending
Karen Leffel-Massengill Studio
Community Partner Level Members
History Museum of Jensen Beach
The Entrepreneurship Foundation
Helping People Succeed, Inc.
Treasure Coast Food Bank
Historical Society of Martin County
First Baptist Church of Jensen Beach
Education Foundation of Martin County
Treasure Coast Sports Commission
Children's Museum of the Treasure Coast
SCORE Chapter 308
Martin County Tax Collector
All Saints Cemetery
[/spb_row]